You may have noticed that there is something extra in the package of angled Screw-On abutments. In all packages of angled Screw-On abutments there is a newly included titanium abutment holder.
The titanium Screw-On abutment holder allows easier transport of the abutment into the patient's mouth and safer handling, especially in the upper jaw. The holder can also be used to better determine the orientation of the Screw-On bridge screw axis. For your maximum convenience, the holder is delivered already screwed onto the abutment.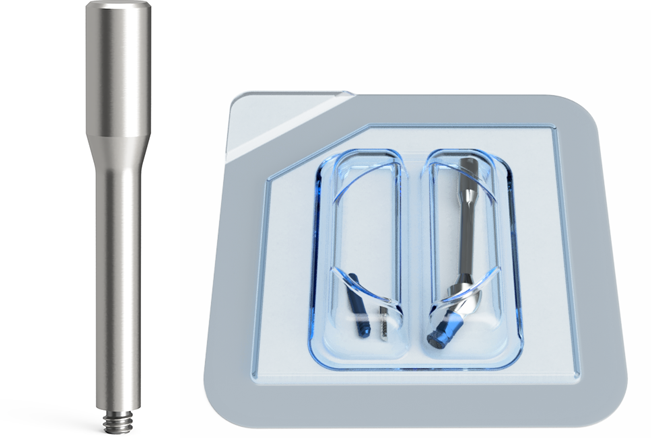 The design of the holder allows simultaneous holding of the abutment and its fixation to the implant by means of a Screw-On abutment screw.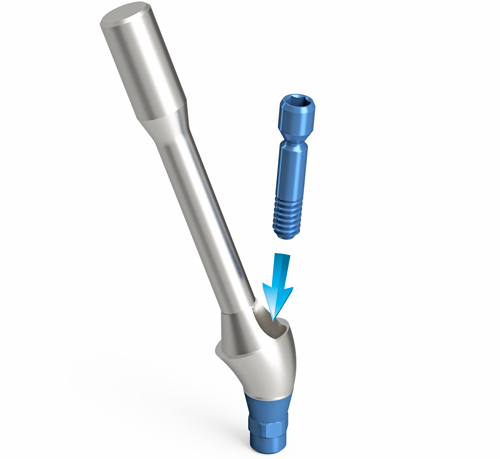 Better handling and more safety when working for the same price. The Screw-On abutment holder can also be ordered separately under Ref. No. 2532.00.