PORESORB-TCP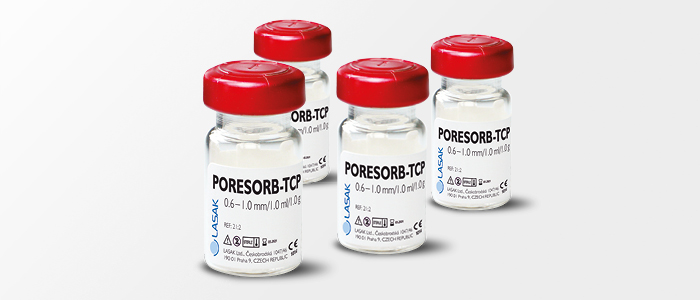 PORESORB-TCP is a bioactive, resorbable, inorganic bone regeneration material. It creates stable contact with bone and prevents the formation of a soft tissue interlayer. PORESORB-TCP has osseoconductive and osseoinductive properties which significantly increase the treatment efficiency. As a phase-pure β-tricalcium phosphate matrix with an interconnecting porosity it can be completely resorbed and gradually replaced by newly formed bone. PORESORB-TCP as a fully synthetic material avoids any potential immunological or infection risks arising from materials of biological origin.

Indications
Implantology, periodontology
Filling of bone defects after extirpation of cysts
Treatment of periodontal defects
Remodeling of the alveolar ridge
Treatment of bone defects around dental implants
Filling of bone defects after surgical extractions to prevent alveolar atrophy
Orthopedics, traumatology
Tumor-like lesions (unicameral bone cyst, aneurysmal bone cyst, bone gangliomas, fibrous dysplasia, …)
Pathological fractures with the above-mentioned lesions
Posttraumatic bone defects (comminuted osteoporotic fractures compressive fractures of a long bone epiphysis)
The use of PORESORB-TCP in combination with the platelet concentrate (PRP) for the regeneration of periodontal and bone tissues
The regeneration of bone tissues at the place of periodontal defects depends on the presence and phenotypic expression of undifferentiated mesenchymal cells. The factors which stimulate these cells to regenerative activity can be obtained from the platelet concentrate (PRP) of the patient's blood. The combination of PORESORB-TCP material with platelet concentrate results in a greater yield of bone tissue. No less important is its influence on the post-operative healing of adjacent tissues. Operation scars heal much faster which remarkably reduces the risk of post-operative infection. The use of PRP in combination with PORESORB-TCP, as a suitable micro-porous carrier, represents an accessible method for the intensification and speeding-up of tissue regeneration processes. 
Physical and chemical properties

Name: ß-tricalcium phosphate
Apparent density: 3000–3100 kg/m2
Material properties

The structure of the material is similar to bone tissue structure. The pore sizes can be divided into two groups – macro-pores with a size of 100 mm and micro-pores with a size ranging from 1 to 5 mm. Macro-pores enable the growth of bone tissue into the center of the defect. Micro-pores support the penetration of body fluid into the material and support the adhesion of proteins and cells. The material is osseoinductive – it stimulates the evolution of mesenchymal cells into bone cells and accelerates the creation of new bone tissue. The material dissolves due to hydrolytic corrosion in the latter stages of interaction and is subsequently resorbed and replaced with new bone tissue.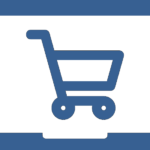 You can buy PORESORB-TCP on our e-shop.
Download
---