Instruments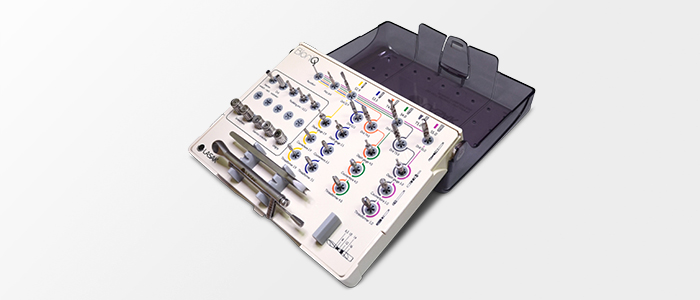 Minimized number of instruments
Instruments optimized for soft and dense bone preparation
Instruments for both Straight and Tapered implants in one cassette
The BioniQ dental implant system includes a standardized instrument cassette containing all the necessary instruments for both the surgical and prosthetic stages of the treatment. Surgical instruments for both types of implants, including all diameters and lengths, are included in every surgical cassette. The instrument organizer helps to intuitively arrange the instruments in the correct sequence which makes the surgery atraumatic, quick for the surgeon, and allows precise preparation of the surgical stage for the other members of the team.
Unigrip multi-purpose insertion wrench
The Unigrip multi-purpose insertion wrench a llows gentle and fast implant insertion into the prepared bone bed; as do the other BioniQ insertion wrenches.
Moreover, Unigrip allows all conventional instruments designed to fit a handpiece to be used with the BioniQ ratchet.
The hexagon marked on the Unigrip shows the position of the anti-rotation element of the implant during the implant insertion.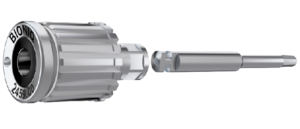 You can buy BioniQ instrument set on our e-shop.