Prosthetic flexibility
Yellow-colored QN (Q-Lock Narrow) prosthetic components are intended for narrow S2.9 implants.
Blue-colored universal QR (Q-Lock Regular) prosthetic platform for five types of implants (S3.5, T4.0, S4.0, T5.0, S5.0).
Dual-function connection offers internal conical connection for single tooth restorations as well as external platform for bridge restorations (e.g. LASAK CadCam bridges).
Color-coding is used for the prosthetic components and the internal part of the implant. Blue color-coding is used for the QR prosthetic platform and yellow color-coding is used for the QN prosthetic platform.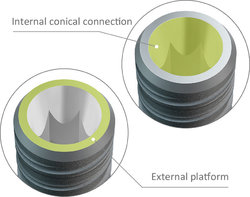 Abutment types
BioniQ abutments present a wide range of options for individual solutions and customization according to specific needs and the patient's dentition. A narrower diameter of prosthetic components – compared to the implant diameter – allows better soft tissue management. The dual function connection allows bridge restorations to be fixed to the implant without the need for multi-unit abutments. 
Esthetic abutments for cemented restorations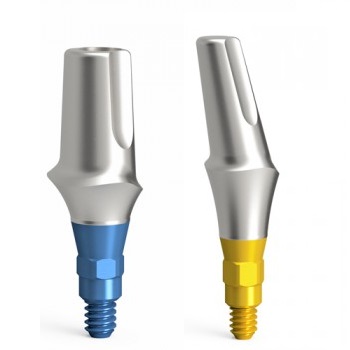 STANDARD abutments for cemented restorations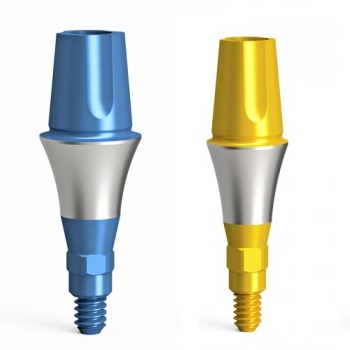 Abutments for screw-retained restorations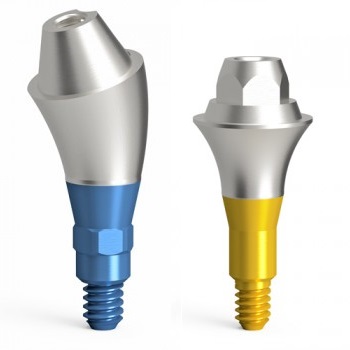 Abutments for attachment-retained restorations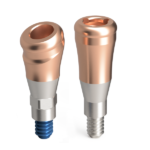 Material
Pure titanium (ISO 5832-2)
Titanium alloy (ISO 5832-3)

You can buy BioniQ prosthetic components on our e-shop.
Download
---