Q-Lock connection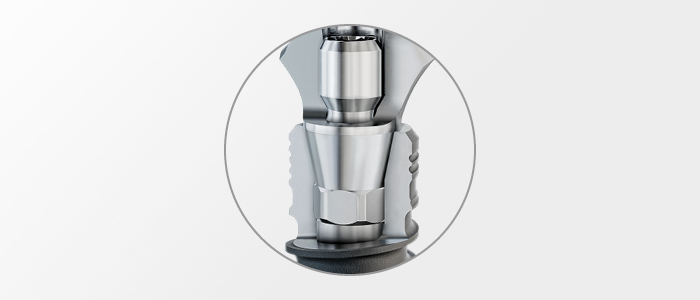 The implant-abutment Q-Lock connection is a unique combination of four stabilizing components:
Deep cone ensures stability and tight seal of the connection
Solid hexagon as an anti-rotation element
Reinforcing cylinder – tube in tube
Cone under the screw head
Fatigue strength of the implant-abutment connection (ISO 14801)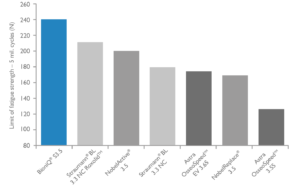 Sources: M. Wieland, H. Hornberger, Mechanical testing of fatigue strength, Bone level implant scientific overview, Starget 2010–1, experimental data from LASAK, Report – Accredited testing laboratory for mechanical tests at the Czech Technical University in Prague, Nobel Biocare, leaflet Smaller and stronger.
The stress of implant and the abutment is examined through the use of strength test with kinematics of chewing. The test consists of 5 million cycles, where strength of the connection implant-abutment-screw is checked. This amount of cycles corresponds to about 20 years of the implant lifetime.

You can buy BioniQ prosthetic components on our e-shop.