BioniQ pilot guided surgery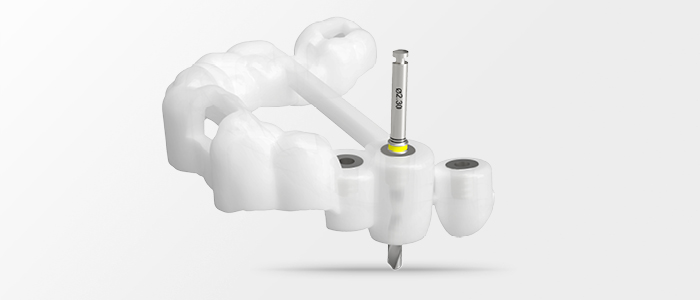 A simple and cost-effective solution for guided surgery. No special instruments are needed. Besides a surgical template fitted with guide sleeves, you will only need an S2.9 drill for guided surgery. The osteotomy pre-drilled with a pilot drill helps to guide other instruments along the required trajectory.

Plan your treatment with your preferred planning software
The BioniQ implant system is included in the most commonly used software products. You can plan BioniQ pilot guided surgery in these programs:
 

 

BioniQ pilot guided surgery

Company

Software

BioniQ implants

BioniQ Plus implants

3Shape

Implant Studio®

Dental Wings

coDiagnostiX®

Blue Sky Bio

Blue Sky Plan®

Swissmeda

SMOP

exocad

Exoplan, DentalCAD

Planmeca 

Planmeca Romexis®

Zirkonzahn®

Zirkonzahn.Implant-Planner

ProDigiDent

ImplaStation

Cybermed

OnDemand3DTM

ACTEON®

AIS 3D App

3DIEMME®

RealGUIDE® 5.0

You can order BioniQ pilot guided surgery on our e-shop.

Case reports
Download
---