In connection with the discontinuation of IMPLADENT implants in 2020, the range of prosthetic and laboratory components and related instruments has also been revised.
The core range of IMPLADENT prosthetic and laboratory components, together with the compatible instruments, will continue to be in stock for immediate delivery; the rest of the range will be available within three weeks from the order date.
To order IMPLADENT products, please refer to the new IMPLADENT 2022 catalog, which is only available in digital form.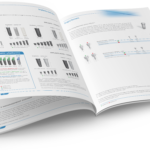 The IMPLADENT 2022 catalog is valid from 1 April 2022.