LASAK one-piece ProImplant implants enable temporary treatment with an existing prosthesis or provisional fixed dentures during the healing period for extraction wounds, permanent implants, or graft sites. Your patients can leave your practice immediately after the implant placement with a functional prosthesis and continue to enjoy their lives without aesthetic and functional limitations and participate in social life during the required healing period. The temporary implants and the ProImplant instruments are now available in our LASAK shop.
Immediate provisional restoration
Diameter of 2.1 mm
Easy, straightforward insertion
Possibility of parallelism correction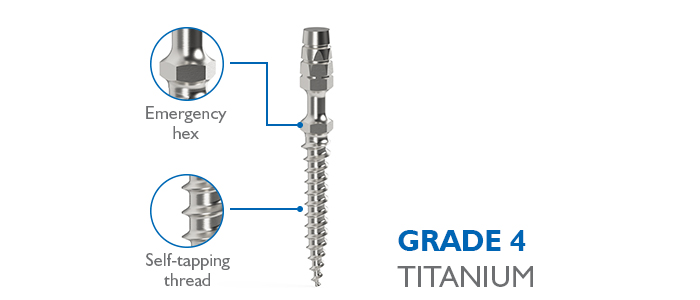 The narrow ProImplant temporary implants, which have a diameter of only 2.1 mm, fit well where space is limited. They are made from pure Grade 4 Titanium.
The ProImplant drill with a diameter of 1.5 mm is used to prepare the bone bed. The ProImplant implants are inserted easily and straightforwardly using the extend driver, the multifunctional hand instrument, or Unigrip, the universal insertion wrench (possibly together with the ratchet). The immediate, temporary restoration helps to meet the patients´ high demands in terms of aesthetics and functionality, even immediately after surgery.
The bendable implant neck enables optimal alignment of the temporary implants after their insertion. They can be gently bent up to 20 degrees in the bendable section. Using more parallelizers helps to visualise the essential parallelism between ProImplant restoration sections.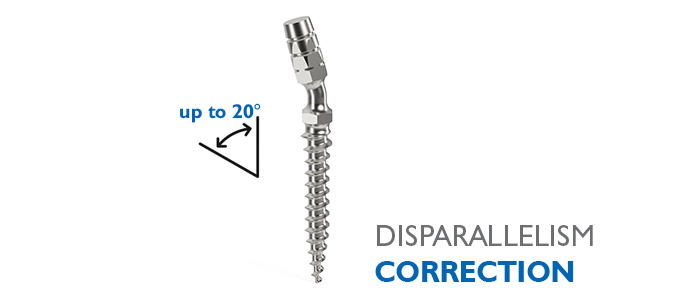 The endosseous part of the temporary implants is available in three different lengths – 7, 10 and 14 mm.
LASAK ProImplant temporary implants have been in clinical use since 2008.
Indications:
Support for immediate loaded, provisional restorations
Protection of soft tissue over healing implant sites
Protection of the grafted area

LASAK temporary ProImplant implants and instruments can now be ordered in our online LASAK shop.