The LASAK BioniQ catalogue for 2022 is out now. So, what can you find in there? We are continuously expanding the range of the BioniQ implant system according to the current trends, and your suggestions and requirements.
Amongst other things, you will find the following new products: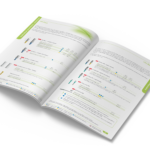 Uni-Base universal titanium bases
The same base can be used for conventional and digital workflows as required. Bases marked AN allow for the construction of an angled shaft for the screw so that the screw access hole comes out in the ideal position in the crown.
Angled screw channels
Angled screw channels will help you improve the aesthetics of the treatment or facilitate access to the screw channel in the distal section with limited vertical space. Explore the options for designing angulated screw channels.
Reference pin and accessories for guided surgery
These are components that are useful when planning and fixing a surgical template on edentulous or partially edentulous jaws. The reference pin for guided surgery allows the stable anchoring of a surgical template, which is essential for safe and accurate implant placement.
Premill abutments
BioniQ individual abutments with a pre-milled original Q-Lock connection are now also available in cobalt-chrome. The abutments for the QR and QN platforms are compatible with Amann Girrbach and nt-trading holder systems.
Screw-On abutment holders
The abutment holder carrier is designed for the safe transport of the abutment into the patient's mouth, easy handling, and better determination of the orientation of the screw axis for fixing the construction. The holder is supplied already screwed onto the angled Screw-On abutments. The Screw-On abutment holders can also be ordered separately.
The digital version of the BioniQ 2022 catalogue can be downloaded here.