Sirona library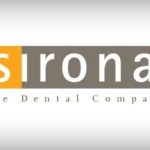 The CEREC® BioniQ Ti bases facilitate the use of the CEREC® system for the prosthetic treatment of the BioniQ implant. The necessary data on the milling of the CEREC® BioniQ QR base is available in all the versions of the inLab-Sirona software. The CEREC® BioniQ QN base was tested using inLab Sirona SW 16.0. Older versions of the SW do not contain the necessary data for CEREC® QN base milling.
User manual for the LASAK BioniQ and Sirona systems

The manual contains the workflow for the CEREC® BioniQ Ti bases in the Sirona system.

   Up-to-date manual